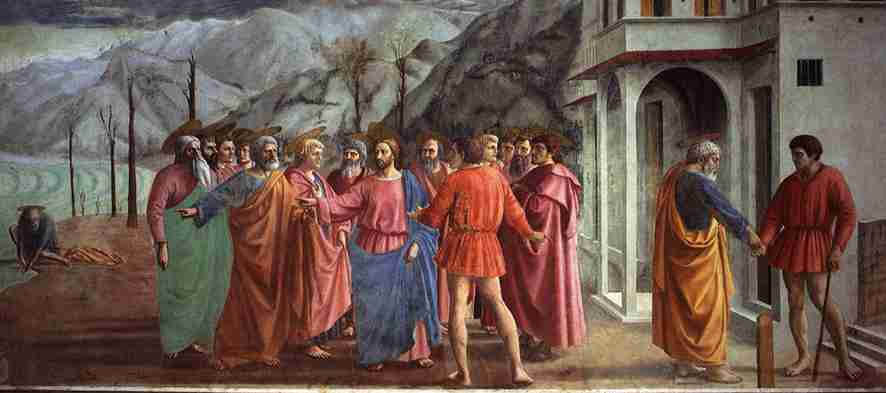 Today is Veteran's Day. Leading up to and following this weekend, three similar requests/inquiries have come my way. I have been interacting with several folks via email and have promised that I would commit my thoughts and share my views here at Life Together, so that others might understand my convictions in this area.

Here are the 3 requests/inquiries:


Why don't we sing patriotic "hymns" on Veteran's Day and other similar national holidays? Why don't we do more to honor our vets on these days?


Why don't we have an American Flag in our place of worship?


Why won't we mount in our foyer next to our missionary display, a companion display to honor our men and women currently serving in the military?
These are legitimate and important questions, and I think they all fall into a similar category. For those who ask them, these are passionate and deeply personal issues.
Let me share my views on this subject and in so doing attempt to answer these questions, from my own perspective . . .
First off, I will come right out and share that I am a registered Republican and supportive of the current war in Iraq and the fight for freedom around the world. I give thanks to God for those who have given their lives and are giving their lives now for the freedoms we enjoy. As a citizen of our great country, I believe we should be doing everything we can to honor our vets at community celebrations and the like. I need you to hear that!

However, as a Christian, I don't believe that patriotic celebrations and the singing of patriotic music belong in the church. My own view is that this leads to a common confusion between the world's kingdoms and God's kingdom, which is not of this world. Kingdoms rise and kingdoms fall, but God's kingdom will never fall or fail. I believe that nationalism and Gospel ministry each have an important place in our lives, but belong in separate spheres. When we gather for worship, we are about other business, the business of the Gospel. It's important to me that the Gospel not be confused with republican values or, for that matter, any values of a particular political stripe. I believe in a clear distinction of the kingdoms. We have a foot in each, but they are separate spheres and we should work hard not to confuse them.

I believe that Jesus taught us to distinguish the kingdoms when asked about the paying of taxes. He said "Render to Caesar what is Caesars and to God what is God's." As citizens in the community, we are called to render to Caesar (and to vets) their due. This is appropriate and this is good. When we gather for worship, I believe we enter into a different sphere where we are called to render to God what is God's.

The early church was marked by a diversity of people united in Christ. There were Gentiles of every nationality and Jews, men and women, slaves and masters, who presumably differed widely in their views of politics and a variety of other subjects. Yet they came together to worship. They checked their baggage at the door and affirmed that there was One Lord, One Faith, One God and Father of all. I believe facilitating this kind of Gospel-centered, diverse, open community in the church is as important now as it was then. My own conviction is that singing patriotic songs and having an American flag in church jeopardizes this kind of Gospel-centered environment and blurs some important distinctions. As an American citizen, I believe in the flag and in the honoring of the flag as a patriotic symbol, but as a Christian, I believe our first allegiance is to God and the Gospel.

In the 5th Century, when the barbarians were sacking the gates of Rome, Christians despaired and wondered what would happen to them if Rome fell. The church had become too attached to and equated with the Roman Empire after the conversion of Emperor Constantine in 325. In that dark and scary hour, God raised up Augustine, who took up his pen and wrote the classic "The City of God," where he illustrated that the God's work of salvation through the Gospel transcends all earthly kingdoms. I believe that Augustine was right . . . we should be very careful to not equate Gospel ministry with any earthly kingdom.
Personally, I believe that patriotism and love of country are very important values that must be taught and instilled in our children. We are working double time to teach and instill these values in our own children by giving them a rich biblical and classical, history-based education. I just do not think the church is the appropriate place to teach and instill these values. Our role, in the church, is to instill Gospel values. I believe the Biblical distinction between the kingdoms that I am arguing for is also a value/belief that needs to be instilled in our children.
Here's a great comparison issue: Our family is deeply involved in a school that my wife helped found. We are passionate about this school and its merits. We value it and believe in it, and yet, I have never once mentioned the school by name from the pulpit. Why? Because I believe the schooling of my children belongs in a different and separate sphere of my life. When I have my "parent hat" on, you will hear me quite passionate about our great school. Likewise, when I have my "citizen hat" on, you will hear my quite passionate about our great country. When I have my "pastor hat" on, you will hear me quite passionate about our great Gospel. I am determined, when we worship, to know nothing among the people of God, except Christ and Him crucified. I refuse to talk about schools or politics.

This issue is a curious one, because I think if we did sing patriotic songs and had an American flag in church, I would be fielding just as many questions from folks on the other side of this issue. Its a "lightening rod" issue.
Specifically regarding the issue of a display to honor our currently serving military men and women: Our ministry staff reached a unanimous decision after an extensive discussion of the idea. Our shared conviction coming out that discussion was that it would be more appropriate and valuable to remember our soldiers by asking someone to collect and coordinate prayer requests for inclusion in our weekly prayer email bulletin. In this way, the needs of our soldiers in harm's way would be kept in front of us in a weekly and ongoing manner. We also agreed that our Missionaries fall into a unique category as those financially supported by Grace in their Gospel ministries around the world. Our financial support and their Gospel callings together set them apart. We asked together, "What about our Christian teachers, those involved in the vital education of our own and the community's children? And what about our police and fire men and women, who protect and serve? And what about our Christian business owners and managers, who provide jobs for people in our church? Should these other groups not also have Honor Boards? Where should we draw the line and how?" God calls and sends us to all these professions, just as he calls and sends some to the battlefield.

I suspect that my views may be a bit different and out of alignment with some of the historical happenings here at Grace. I don't know what has happened in the past, because I was not here. I am doing, as the lead pastor of Grace today, the best I can before God to make our worship services as Biblical as I possibly can.
I know that my views are not necessarily popular or even understood, by vets or by others here at Grace. I truly mean no offense. But I do think these are important theological and Biblical distinctions for our world today. I will look for an opportunity to address these issues from the pulpit down the road, if that would be helpful.
I want to be clear that these views are my own and do not necessarily represent the views of all our staff or elders. Nor do these views, in any way, represent an official position of Grace Church at this time. Our elders have discussed these issues, usually around the time of each election, when some have asked why we do not provide voting guides for our people. I will raise this issue again for discussion. I am open to correction and am committed to submitting to the other God-appointed leaders around me.

At the risk of sounding redundant, I don't want my views to be construed as being unsupportive or ungrateful to our veterans for their sacrifice and service to our country. Nor do I desire for you or anyone to think that I am not patriotic or proud of the great country we live in. Nothing could be further from the truth. As a citizen, I am deeply grateful for the sacrificial service of our vets and for the freedoms we enjoy. I am proud to be an American.
Hope that makes sense and is in someway helpful. I want you to know my mind and heart on these matters that so directly impact our life together. I'd love to hear your thoughts and would be quite surprised if I don't see at least a few comments.