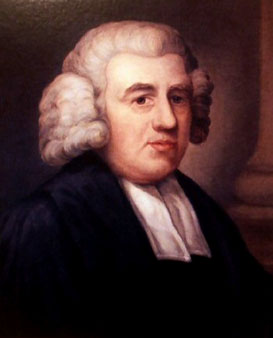 Yesterday's message wrapped up our series in Jonah. In the message I referenced John Newton's 1779 hymn, "I asked the Lord that I Might Grow" one of two hymns he wrote about Jonah's plant.

Several folks requested a copy of the hymn as well as the closing Sinclair Ferguson quote. So here they are and as an added bonus for you "life together" readers, I've tossed in the second Newton "Gourd" hymn.

First the Ferguson quote with a little more tossed in that wouldn't fit on one PPT slide . . .

The book of Jonah carries no conclusion because it summons us to write the final paragaph. It remains unfinished, in order that we may provide our own conclusion to its message. For you are Jonah; I am Jonah. We recognize ourselves in the story of this man's life. We stand together in need of the mercy of God to enable us, from this day on to be obedient to his commands, and to live to the praise of His glorious grace.
I Asked the Lord that I might Grow by John Newton (1779)
I asked the Lord that I might grow
In faith, and love, and every grace;
Might more of His salvation know,
And seek, more earnestly, His face.
'Twas He who taught me thus to pray,
And He, I trust, has answered prayer!
But it has been in such a way,
As almost drove me to despair.
I hoped that in some favored hour,
At once He'd answer my request;
And by His love's constraining pow'r,
Subdue my sins, and give me rest.
Instead of this, He made me feel
The hidden evils of my heart;
And let the angry pow'rs of hell
Assault my soul in every part.
Yea more, with His own hand He seemed
Intent to aggravate my woe;
Crossed all the fair designs I schemed,
Blasted my gourds, and laid me low.
Lord, why is this, I trembling cried,
Wilt thou pursue thy worm to death?
"'Tis in this way, the Lord replied,
I answer prayer for grace and faith.
These inward trials I employ,
From self, and pride, to set thee free;
And break thy schemes of earthly joy,
That thou may'st find thy all in Me."
Newton's second "Gourd" song, reminds us of our tendency to make idols of the Lord's gifts and forget the Giver. It is actually titled, "The Gourd" . . .

As once for Jonah, so the Lord
To soothe and cheer my mournful hours,
Prepared for me a pleasing gourd,
Cool was its shade, and sweet its flow'rs.

To prize his gift was surely right;
But through the folly of my heart,
It hid the Giver from my sight,
And soon my joy was changed to smart.

While I admired its beauteous form,
Its pleasant shade and graceful fruit;
The Lord, displeased, sent forth a worm,
Unseen, to prey upon the root.

I trembled when I saw it fade,
But guilt restrained the murm'ring word;
My folly I confessed, and prayed,
Forgive my sin, and spare my gourd.

His wondrous love can ne'er be told,
He heard me and relieved my pain;
His word the threat'ning worm controlled,
And bid my gourd revive again.

Now, Lord, my gourd is mine no more,
'Tis thine, who only couldst it raise;
The idol of my heart before,
Henceforth shall flourish to thy praise.